Skater 3D
3D printable, tabletop dolly for DSLR and mirrorless cameras that will instantly add fun, curvy camera motion into the shots.
Creative features
in one package
Skater 3D is an easy-to-use, 3D printable, tabletop dolly for DSLR and mirrorless cameras that will instantly add fun, curvy camera motion into your shots.
Perfect for product shots and interviews, you may easily achieve the parallax effect by adjusting the two front wheels of Skater 3D so that your camera moves on the desired curve around your subject.
The two front wheels of Skater 3D are bound and rotate together which enables you to set your motion curve in seconds without having to adjust separate wheels.
Achieving slider-like, linear camera motion and dolly in/out shots is also effortless. Simply rotate the wheels by aligning the indents and you are good to go!
When used in combination with FlexTILT Head 3D, you may quickly adjust your camera's angle, height, rotation, and center of gravity to achieve perfect balance and stability. (Highly recommended to unlock the full potential of Skater 3D)
Skater 3D and FlexTILT Head 3D will comfortably fit in your pocket making this duo the perfect travel companions.
Works with all tripod heads, magic arms, and FlexTILT Head 3D (1/4" - 20 to 3/8" - 16 mounting screw adaptor is included). Recommended camera load is 5.5 lb (2.5 kg) or less. Works only on flat surfaces.
Reviews
Find and read inside stories from users like you!
Customer Reviews
Write a Review
Ask a Question
02/22/2022
Michael P.

United States
Impressive build experience
This was such a fun project. For me this is exactly what i was hoping to be able to do with my 3d printer, print "real" high quality products. The fit and finish is supreme. Edelkrone branding and finishing pieces give that final touch that sets this piece apart from all my other prints, and quite honestly much of my other camera products.
12/10/2020
Vincent L.

Canada
Skater 3D
Have not used it yet but can't wait to try it out once it's printed.
10/20/2020
Patrick U.

United States
3D Printed Skater
I am impressed with the quality of this skater. Printed the plastic parts in carbon-fiber PETG in around 12 hours. Provided STL files printed flawlessly. Assembly is very easy and all tools needed are supplied. The skater is very stable and sturdy and the unit rolls very smoothly. All parts supplied are top-notch. I would recommend this kit.
10/16/2020
Aaron L.

United States
Solid kit, with a couple bumps in the road
Printing the parts worked well, though it took a long time. 80-90% infill is recommended, but I dropped that down on my own initiative. It's plenty sturdy at 30% infill, and the print still took 10 hours. Assembly was straightforward, after I obtained the correct screw. The unit shipped with a 12mm SHCS for the center post connection, where it should have been an 8mm. The documentation is correct, but the screw in the bag was wrong. That was the first assembly step, so I was put off a little. However, that was the only hang-up I had. I did end up using other hex drivers, because while the simple keys sent with the kit are adequate, better tools make this much easier to assemble. The bearings in the wheels work great, and I am going to use this as a reference in my own designs. I'm inspired, and happy with the Skater 3D. The kit came together quickly, it was actually fun to build, and I look forward to printing and building the FlexTILT Head 3D to go on top. One final thought - for what it is, I do feel the kit may be a little expensive, given the things I needed to print compared to what came in the box. I understand, though, that this is probably a small volume item, so the margins are probably thinner than more popular items. I want to build another Skater 3D, but I don't think I want to pay another $29 for it. I think I'll see about designing my own. Solid kit. Thanks for the fun. Now it's time to go use this little thing. :D
08/22/2020
John W.

United States
SELL COMPLETED ITEM
It seems it's not easy to get the other 3D printed materials because up to now i haven't got a a 3D printing store.Please consider selling a complete item.Thank you.
06/18/2020
John D.

United States
Of all the 3d Printed tools, this one is clearly the phenomenal winner
It's incredibly smooth. I love the arc ability and the solid construction. Please develop more of these Ortak products!!!
06/09/2020
Stanley K.

United States
Expectations Exceeded!
Printing with PLA produced a smooth clean product. All pieces fit correctly. Hardware arrived as promised. My 3D printing pals impressed. I think I need to build the scissor jack as well.
04/15/2020
Laith C.

United States
User error
I have a feeling my 3d filament expanded too much. The fit on almost everything was super tight. I added a little heat to the pla to get it going again. I like the concept overall. I believe I messed up on one of the wheels by overforcing a bearing it occasionally get caught up. I think next time I will just buy the assembled kit.
02/26/2020
derek r.

United States
Pretty cool, but the design isn't 100%
This is a better solution than when they sold the CNC version of the skater for several hundred. However, as an industrial designer myself who has experience designing camera accessories, I'm a bit surprised by the design of the dolly, as I see some things that were perhaps miscalculated. A part that is included in the kit didn't fit: There is a black washer that is supposed to sit between the 2 main plates that make up the actual dolly. The bottom slider plate has a recessed space for the washer to sit, however it seems to not be deep enough. When fully assembled (with the washer in between the 2 plates) there is too much vertical distance for the main 1/4-20 screw assembly to be fastened to the dolly via the included metric socket cap screw. the 1/4 screw can only be secured when the washer is removed from the entire assembly, and we're talking about 1/16" difference here. Nonetheless, the product was designed to be assembled and be functional with all pieces together. The dolly works fine without the washer however, so it's fine. Also, I won't be using the circular wheel plates that cover up the screw holes on the wheels because I know from experience that things will loosen over time. By covering those up, you eliminate your ability to tighten/adjust things.
02/21/2020
Jason C.

Hong Kong
Very nice with skater 3D
Easy to build, smooth in taking tracking video with also Flektilthead 3D, will also bring in pocket shoot 3D recently, and looking forward for more 3D build product from edelkrone.
01/16/2020
Debashis D.

United States
3D Print information is not complete
Horrible
01/16/2020
Braden B.

United States
Wheels come off pretty easily
Overall I really enjoyed putting this together but I will say that it's definitely not something you could completely rely on in a professional situation. I would advise not putting the stickers over the wheels once they are on because the threads can easily come loose and then those no way to screw the wheels back on or tighten them because the bolts are covered up. I found everything pretty easy to put together except for the rubber parts of the wheels. That was a little tricky. There's definitely some sorting out to do in terms of the tension with the joints. Too loose and it doesn't stay put but too tight and it won't move at all.
11/18/2019
Ramesh T.

India
Skater
Excellent. Loved the experience of assembly myself.
11/05/2019
Drew F.

United States
Sweet kit for my 3D Skater
I really like the look and quality of your parts kits.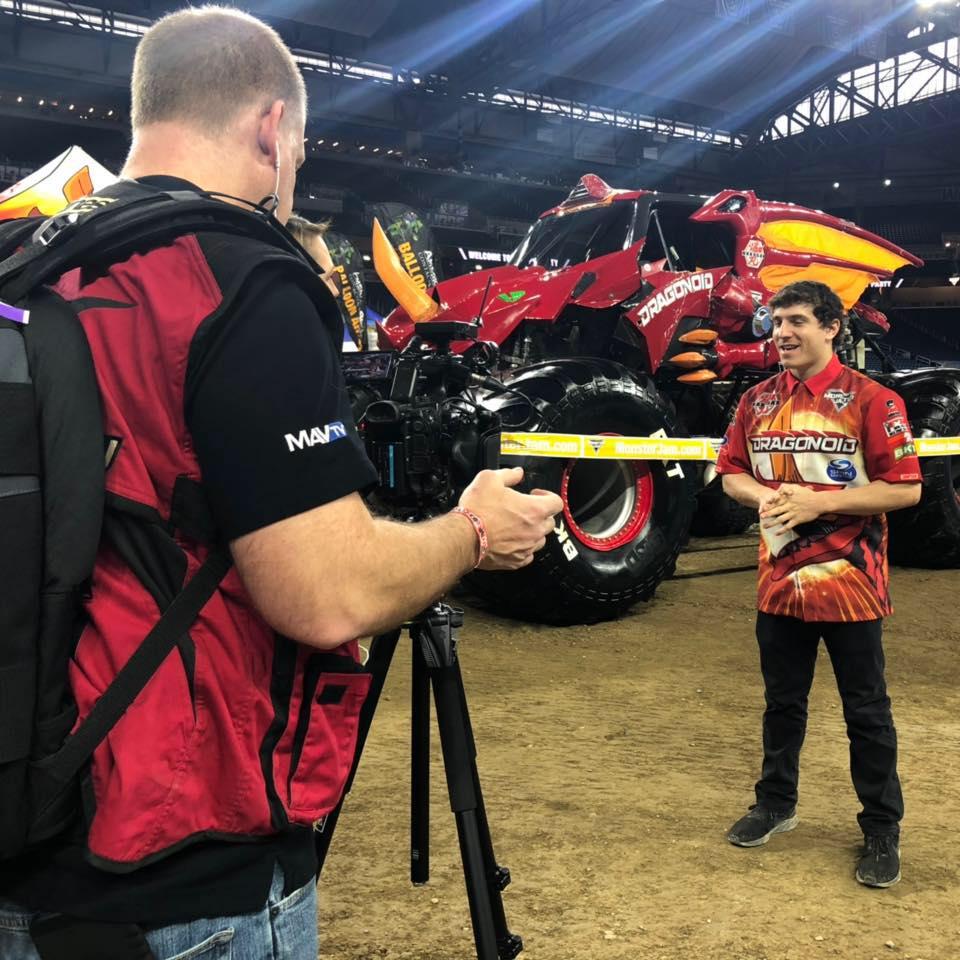 TV
10/17/2019
Todd V.

United States
It's solidly built, innovative and
It's solidly built, innovative and affordable.
10/11/2019
Duncan L.

Australia
Great addition to 3d printed parts
Very cool concept for 3d printer owners, awesome quality