Power Module reduces battery and charger maintenance by dramatically decreasing the number of standard battery swaps. Thanks to the high power capacity of V-Mount and Gold Mount batteries, you can shoot longer and achieve uninterrupted productions.
Gripping accessories included
Effortlessly attach your Power Module to a tripod via the cold-shoe on the hook & loop fastener included.
Works

great

with edelkrone motion control ecosystem
Easily power each edelkrone motion control combination, such as JibONE, Pan PRO and HeadPLUS, by a single power source.
A perfect solution for any
SliderPLUS
,
JibONE
, and
DollyPLUS
bundle.
HeadONE & SliderONE require LP-E6 Battery Dummy Pack for Power Module compatibility.
Store your Power Module in its ideal Soft Case
LEARN MORE
Reviews
Find and read inside stories from users like you!
Customer Reviews
Write a Review
Ask a Question
Excellent work
well built and worked like a charm now I get 4 outputs plus dtap and usb nice
02/22/2022
Leroy R.

United States
Very Irie
very convenient and well made bought 2 for my livestreaming needs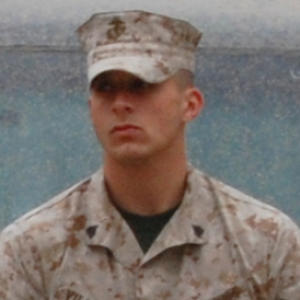 TV
10/28/2021
Tomas V.

United States
Great tool support
https://youtu.be/jbHkK8AaJL4
10/05/2021
Rina B.

United States
Makes life easy, could be improved
This product is really critical in making your life easier when using edekrone products. Instead of dealing with handfuls of batteries, you can use this module to power EVERYTHING with just one V-Mount or Gold Mount battery (I chose V-Mount). I also have a ***** battery in my camera I run to the D-Tap port on the module as well! The major flaw I see with this product is that you can not have all of your items plugged into the power module and have that run off the wall. If you want your setup to be all wall powered, you will have to buy the individual AC adapters for EVERY product. There should be some way to have the module plug into the wall, or allow the V-Mount battery to be charged while it's running off the module. The V-Mount battery has fallen off once so perhaps a gold mount battery would be more secure. The hotshoe strap that comes with it to mount the module to your tripod is okay, but my tripod had wider legs which didn't allow the strap to get around it.
10/04/2021
Craig V.

United States
Power module
Saves time and packing space. Great accessory.
05/28/2021
Donald W.

United States
Production Ready!
Very happy! Being able to use my Edelkrone gear with my V-Mount batteries makes productions much easier! Instead of swapping several batteries for each device, my v-mount can provide tons more battery life and if it does run out of juice I'm only swapping one battery not 4!
05/16/2021
tukno C.

South Korea
About LP-E6 Battery
I explained by video/ However, if it is designed not only for Edelcron equipment, but also for other equipment, the utilization is likely to increase. https://youtu.be/tUhwTuJDSIw
04/17/2021
Christopher L.

United States
Great Power block, flimsy strap
This is a great addition to my Edelkrone kit. Only issue is the strap provided to hold the unit and a gold mount battery isn't really sufficient. It works, but it could be more robust.
03/29/2021
Chaz S.

United States
Replaces the makeshift V-Mount solution I already had :)
I had already rigged up a DIY V-Mount on tripod solution for the JibOne/HeadPlus/Pan Pro combo - the number of L6 batteries was killing me. This solution replaced that and works perfectly as advertised and is MILES more convenient thank 4 L6 batteries. Here's the things they could do better: 1. The velcro cold shoe mount is inelegant and not sturdy ANDthe velcro is NOT long enough to wrap around a split leg tripod, and loose around the thinner lgs of that style tripod (YT video coming). I think edelkrone goes cheap when they shouldn't - have the V-mount lock on via a super clamp mechanism (like my DIY) and the thing won't budge on any tripod leg. 2. You get 1 long and 3 short cables.....the long is intended for the Headplus on the end of a JibOne, but it's still a little bit short -- maybe 6:" more would give more latitude.. You can mostly do what you need to do, but I found myself adjusting the cable too often along the length of the JibOne. Consider this as to why I'm saying this: the Pan Pro allows the full JibOne rig 360 degrees of motion; most folks will only be using say, 180-270 degree of that motion for camera moves. This is where the HeadPlus to Power module long cable is too short without really stringing it up smart - if you really do a 270 degree full range low to high motion with the rig. The cable to the outside of the Headplus is simply too short unless you mount the Headplus up (as opposed to underslung)....so you;'r limited in your range of motion. All in all - it works well - I'm happy with it. But I always feel like with the high degree of engineering edelkrone puts into their core products, their accessories are always somewhat shortsighted (ergo the degree of 2nd-3rd ,etc versions they come out with). Think about it in the first place :)
03/24/2021
Scott J.

United States
Neccessary for serious extended use
I'm with the Longview Film Club. We shoot 30 minute shorts. This last year we added pretty much the entire EdelKrone line. So we are very often using the Jib/Pan Pro/HeadlPlus and a camera at the same time. The battery situation was becoming problematic. On set, having to bring down the equipment or camera to change out a battery costs 5 minutes or more, not to mention the effect on the actor's focus. We added the power module and V-Mount batteries with a D-Tap connector. Now we literally can run all day on a single battery. If you have both the slider AND the Jib as we do, and have to switch the HeadPlus back and forth between the two, I'd suggest getting a second power module as we plan to in the future. My only negative comment is about the cords that come with the power module. Two of the ones we received are too loose to make a solid connection to the HeapPlus. Now I wonder if there are specific cords for specific units and we just missed that in the documentation. Just want to let other users know if a cable does seem to power up on unit, just try another. There is one in there that will fit for sure. As always, Edelkrone deliver the products that truly up your game and make your shoots more productive.
03/15/2021
Robert R.

United States
Compact and Complete
This V-mount power module was very easy to add to my Edelkrone workflow. I simply attached it to a C-stand and plugged in the included cables to the module and my Edelkrone HeadPlus. My V-mount battery includes USB connections which allows me to power other accessories and lights next to my slider which cuts down the number of power cables and batteries needed to get work done.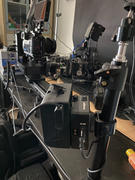 03/13/2021
Collin S.

Australia
Power module - highly recommend!
I'm using power module with v-mount to power my slide module and Atomos Ninja V. It works great, it's easy to use and is of high quality construction. Nice to have an on/off switch and no need for lp-e6 batteries! The included tripod leg mount works well but I also use it attached to the rear of my Smallrig top handle (rather than rails) when shooting hand held as it powers my monitor and helps stabilise the camera. A welcome addition to my kit!
03/09/2021
brice a.

United States
Most Important Device of All
I had tons of the little batteries to keep everything going or tons of DC adapters. Now I only need this.
03/03/2021
Robert R.

United States
I've used it once on location
Would prefer just a 1/4 20 and not the goofy mounting strap and cold shoe. I have plenty of cine-arms. Other than that nice to have the one battery with a switch but my pan module has a switch so have to do the two anyway. So...