PocketSHOT 3D
3D printable, ultra compact and versatile camera support rig for DSLRs and camcorders.
Creative features
in one package
Experience many different camera rig solutions combined in one 3D printable product! With PocketSHOT 3D, the number of setups you may achieve are endless and will enable you to shoot long, stable videos without getting tired.
PocketSHOT 3D is the 3D printable version of edelkrone's Red Dot Award winner PocketSHOT. There are many variations, including but not limited to hip support, chest support, top handle, and tabletop stand.
Easily unfold and use it as a fully adjustable chest support. (Rifle-like stabilization solution.)
When utilizing the built-in belt groove, you may use PocketSHOT 3D like a monopod and produce very stable shots without fatigue when shooting for long periods of time.
PocketSHOT 3D also functions as a camera stand. Place your camera on a flat surface and adjust the tilt angle instantly.
Use PocketSHOT 3D as a top handle for your camera to achieve low-angle shots easily.
Fully extend the arm to achieve high-angle shots.
Ability to attach your LED light, microphone, or second camera to PocketSHOT 3D.
The design of PocketSHOT 3D has managed to shrink a fully featured camera rig into one compact product. You won't ever leave it behind.
There are no buttons or locks to deal with and edelkrone's one-of-a-kind constant friction technology prevents the joints from getting loose, even after many uses. There is no right or wrong way to use PocketSHOT 3D!
Compatible with all camcorders and DSLRs (1/4"-20 mounting screw).
Reviews
Find and read inside stories from users like you!
Customer Reviews
Write a Review
Ask a Question
12/28/2020
Tara N.

United States
Great product! Add some threads.
Excellent design and useful product. 80 percent of my build time was spent on tapping the spare hole for the 1/4-20 bolt. I resorted to drilling it bigger then heating it with a soldering iron while turning it with pliers. The part should have a thread. Self-tapping is not a good use of time or energy. The experience takes away from the otherwise awesome product.
12/10/2020
Vincent L.

Canada
PocketSHOT 3D
Have not used it yet but can't wait to try it out once it's printed.
07/06/2020
Josh P.

United States
Good idea, poor execution.
The PocketShot 3D is a good initiative but is poorly executed. The idea is simple - with the low price tag, you take on the partial manufacturing and assembly. Although it sounds like a fun idea, this project has been nothing but frustration. Printing all the parts with 0.6mm nozzle using Carbon Fiber Polycarbonate on my Ender 3 took about 13 hours, and when assembly happened I found myself carving out holes to make them a bit wider so all the CNC machined parts can fit in. Once all assembled, I found out the joints are held by friction and loosening / tightening the joints with an allen wrench was the only way to keep the whole piece together. Depending on your print, you will either have very hard friction that won't let you rotate the parts or very loose friction that won't keep the joints in place. When placed the camera, the flex that exists in your 3D prints prevented the camera to achieve the stability you hoped and the over-the-camera-handle setup completely fails as a friction based joints simply cannot hold the weight of the camera easily. So you have to tighten the joints then you're left with a setup that needs to be loosen with the allen key again to fold them back. The original Pocketshot probably works better with CNC machined parts as they are sturdier and probably rotates better with just right amount of friction. This 3D printing initiative was a fun exercise but the end result leaves you a sour taste in mouth and is not a reliable way to hold your expensive camera setup.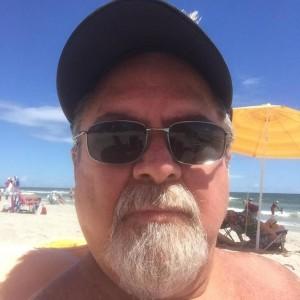 MB
12/23/2019
Mike B.

United States
Great kit!
The downloaded print files were spot on, Everything assembled with no issues. Have used the pocket shot mostly with an iPhone. I'm very satisfied with the entire experience.
11/07/2019
David R.

United States
A bit flimsy
The parts printed perfectly and all the provided components fit. The instructions were clear and easy to follow. Unfortunately, when the PocketShot is fully extended it lacks rigidity and overall feels a bit flimsy. It doesn't feel like a professional piece of gear. I'm a little disappointed given that everything I own from Edelkrone is exceptional. But the price for the PocketShot 3D was cheap. I hope Edelkrone continues with this approach of selling 3D model plans and components for video production equipment. I think it's a very cool idea that needs further development and testing.