INSTANT ADJUSTMENT
Constant Friction
Knob-less
Design
STABLE
SHOTS
ANYWHERE
POCKET
RIG
2 includes a comfortable and fully adjustable support arm that you can easily unfold and use as a
rifle-like
stabilization solution.
By using the belt groove on the shoulder piece, you can use the POCKET
RIG
2
like a monopod
and achieve very stable shots without getting tired.
POCKET
RIG
2 includes
15mm
industry standard rods that can unfold instantly. You can attach follow focuses, matte boxes and standard handles on the rods easily. With its unique design,
the rods can extend up to 18cm.
HANDHELD TO
TRIPOD
INSTANTLY
POCKET
RIG
2 has a
1/4 inch
connection hole underneath, so you can attach it on a tripod and use it as a base plate solution.
POCKET
RIG
2 is great for all sorts of video productions where you need to work
light
&
fast
.
Reviews
Find and read inside stories from users like you!
Customer Reviews
Write a Review
Ask a Question
Pocketrig
Quality and design are great thus a bit heavy. The tube rods should be Inodized in black to avoid the follow focus marks installation. Great tool for handheld shot. Recommended.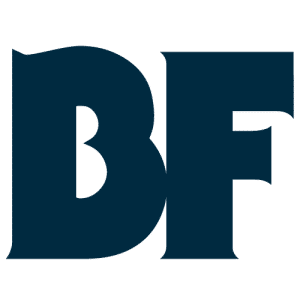 DB
10/22/2021
Dan B.

United States
Great little tool. Solid customer service.
I ordered the pocketrig for a shoot I had the following weekend- got a defective model. Thought it was a design flaw, but I just got one that wasn't functioning properly. As others have mentioned, it is heavy. I do like that the weight adds more stability, but as my arms tire at the end of a shoot, the fatigue shakes can set in. Still getting the hang of being as smooth as possible with it, but looking at some of my "handheld" footage using it last week, my steadiness has gotten better with it. The extra point of contact makes a difference. Haven't used the mounting arms yet, so I can't speak to that, but the overall construction is fantastic, and the ability to fold everything back into itself is really really cool. I'm definitely closer to 4.5 than 4 stars, and my only complaint that I haven't mentioned was that I initially got a broken one and had hoped to use it for a previous shoot where I would have needed it even more. Customer service was super helpful and super prompt in getting me a new one though. Solid team over there.
09/08/2021
Nicholas W.

Australia
To heavy
Like the shoulder brace but the whole unit is to heavy
08/08/2021
Derek S.

United States
Great!
Fast shipping and the rig is very well made to last! I run and gun a lot and this provides a lot of versatility!
07/05/2021
Rafael S.

United States
Great, unique gadget!
Very handy when it comes to stabilizing my camera small rig when shooting video. No one else offers such stabilizer on web. Highly recomend it. It would be grate if the price for it would be little lower!
05/07/2021
BRYAN L.

United States
such useful
For my workflow it works great with a very specific gear setup. Perfectly matched to an original Blackmagic Pocket camera when using older large cine zoom lenses. It stabilizes exceptionally well despite its relatively light weight.
02/19/2021
Pete A.

United States
Just perfect ...
I absolutely love the simplicity and utility of this.
08/19/2020
Mingus

United States
Nice piece of gear but a little on the heavy side
I liked it but found that I'll have to try and get used to using it hooked into my belt. With everything attached (camera w/cage, lens , follow focus , monitor , ) it's just too heavy to try and shoot from my shoulder with it. The part itself is very heavy for the size of it. I think I just need to practice more as have been used to shoulder rigs in the past.
07/02/2020
Sartaj R.

United States
Edelkrone stands by its warranty.
Amazing thank you for resolving the warranty and replacing the parts at no cost. I now am looking at buying your other products as I know you stand by your warranty. Thanks
06/01/2020
Greg R.

United States
PocketRIG 2
Great and easy to use
04/26/2020
timothy n.

United States
A great versitile way to improve handheld shots
The device is brilliantly engineered and works particularly well with the manual follow focus. A great addition to any run and gun rig.
02/11/2020
Carlos A.

United States
The perfect companion for my cameras
Loved using the Pocket Rig 2. What's not to love? It's size is perfect for travel and the different ways of using it make such a valuable part of my workflow. Edelkrone, YOU GUYS ROCK!
12/23/2019
Michael D.

Philippines
Compact and very sturdy!
I was happily surprised that the PocketRIG 2 can handle a caged Blackmagic Pocket Cinema Camera 4k with a V-mount battery mounted on the 15mm rods in the front.