Freedom of movement
You can set JibONE vertically to achieve amazing incline shots, horizontally to get slider-like shots or diagonally at every 22.5 degrees to mix both axes. (Pan and Tilt axes of JibONE are coupled.) JibONE gives 50 cm motion in any direction when fully extended and the motion can be looped for interview shots.
Pan and Tilt axes of JibONE are coupled.
Features
that will separate you from the crowd
Maintains the camera angle
JibONE can maintain a forward-facing camera while moving vertically, horizontally or diagonally at any angle. Just use a tripod head to set the pan & tilt angle of your camera and JibONE will maintain it for perfect motion shots.
Can be hand-controlled
You can manually adjust the positions of JibONE, Pan PRO and HeadPLUS. (HeadONE is not hand-controlled.) Instead of relying on a remote control, you can program your camera motions with just your hands! This gives an unprecedented speed to your workflow, and makes the whole process much more intuitive.
Upright or upside down head mounting
You can attach any tripod head, edelkrone HeadPLUS or HeadONE straight up or upside down based on your needs. Upside down mounting works great if you need to achieve low-angle shots.
Fast to set up - easy to relocate
No tools or assembly required. Requires only a few minutes to setup for quick filming and when changing scenes. JibONE has a locking mechanism to make it immobile so you don't need to disassemble the system to relocate it. (Movement across long distances is not recommended.)
Easy counterweight balancing
You can slide JibONEs counterweight(s) forward and backward to easily balance the system. Every counterweight is 2.2 lb (1kg) and you can attach up to 4 of them to balance up to 11 lb (5kg). x4 Counterweights are included.
Fits in edelkrone Backpack
This amazing portability makes it very easy to carry your JibONE. You will use it more often!
LEARN MORE
Connects wirelessly
to edelkrone Heads and Pan PRO
Having a motorized head on JibONE enables you to automate and easily program panning or/and tilting while your camera is moving. From now on, the new member of the ecosystem Pan PRO is making posible unlimited Jib experience with panning all setup simultaneously. The devices pair instantly in the background and you still use the same App to control all devices together.
Only a single Pan PRO can be paired with JibONE at a time.
Auto Target Tracking
(with HeadPLUS or Pan PRO)
HeadPLUS & Pan PRO can learn 3 different targets, can keep any of them in the frame even when it's moving on JibONE. With this automatic feature, you can achieve elegant parallax shots without spending any time programming the system.
Live Target Switching
(with HeadPLUS or Pan PRO)
You can make a smooth transition between any of the three preset targets by selecting your desired target through the App. During each transition, HeadPLUS elegantly frames the new target and focuses while keeping the target in frame and focus as the camera moves.
Instant Target Learning
(with HeadPLUS or Pan PRO)
If you add Laser Module to HeadPLUS, you can teach the position of any stationary target to the system instantly. Just aim on the target and press OK. The camera will instantly frame and focus on the target. While using Pan PRO you can still teach the target to the system instantly. Just aim the target and move JibONE to a new postion then target again to the same object, it's done.
Sequencer feature
(with HeadPLUS or Pan PRO or HeadONE)
With Sequencer feature, you can chain multiple poses one after another to create complex camera motion. Transition speed between every pose is independently adjustable. Also, you can make it loop so that the system goes back and forth in the given order.
Super easy
time-lapse programming
Setting up a motion time-lapse is the easiest with edelkrone App. In your time-lapse videos, you can have a simple transition between two keyposes or you can convert a recorded complex camera motion into a time-lapse with a single button. You can use edelkrone's unique Dynamic Interval and Dynamic Step Size Technologies to introduce never-before-seen effects to your time-lapses which bend the speed of time and speed of camera motion independently of each other.
Single App
to control all
edelkrone App cleverly scans the available devices in its surroundings and pairs with them automatically, giving you a single screen to control all devices together.
The interface is extremely simple.
Use the controls on the top part of the App screen to set the pose of your camera. Press and hold on any of the keypose buttons to record that pose. Use the same button to recall that pose. It's that simple. Press 2 keyposes to put the system in loop between both keyposes.
You can adjust the speed and acceleration of the transition between keyposes. Or, you can easily create time-lapse videos by using the same keyposes.
App Details.pdf
The App shows you this control screen when there is only one JibONE discovered around. The keypose, the transition speed, and the transition smoothness adjustments are always available on the main screen.
When you combine your JibONE with a single HeadONE, this is the control panel you will see. If you add a second HeadONE, the tilt adjustment will also appear on the panel.
When you combine your JibONE with HeadPLUS, the App gives you this 4-axes control screen including the focus adjustment. Notice that the Target Mode also becomes available at the bottom for smart target tracking.
When you combine your JibONE with HeadPLUS and Pan PRO, the APP gives you this 5-axes control screen including the focus adjustment. Notice that your Swing knob turns into Pan & Tilt controller to control the entire setup.
After you complete recording a motion, this is the screen which lets you replay the motion recorded. You can also convert it in to a time-lapse or stop-motion via this screen.
This is the time-lapse screen. First, enter your Record Time & Play Time and your FPS settings. Next, set the same shutter speed with your camera in the app & set the interval. Lastly, select the starting and ending keyposes. This way you will achieve a nice motion time-lapse video transitioning between both keyposes.
When you setup your time-lapse, instead of entering a static interval, you can enter a dynamic interval with the help of this graphic. So, you can have an alternating speed of time in your time-lapse video. This feature will not affect the speed of your camera motion. If you start a time-lapse while you are in Target Mode, you will be able to select targets.
When Ramping is on, you can alter the speed of your camera motion throughout your time-lapse video. This graphic helps you adjust the speed of your motion easily.
If you prefer not to use your phone (edelkrone App), and need a dedicated solution, edelkrone Controller v2 will be your best friend. Compatible with all motorized edelkrone sliders, jibs, heads and dollies, edelkrone Controller v2 allows you to easily control any combination of these devices.
LEARN MORE
Super Accurate Backlash-free Gear Design
All edelkrone motorized products use the same backlash-free gear design technology for reliable and smooth motion. Even the most portable edelkrone devices have heavy-duty gears assuring lifetime good performance.
Ultra Quiet Step Motor Driving Technology
All edelkrone motorized devices have a unique quiet step motor driving technology that combines ultra precise step motor positioning ability with ultra quiet operation.
Reviews
Find and read inside stories from users like you!
Customer Reviews
Write a Review
Ask a Question
12/28/2021
Stainly W.

Indonesia
Awesome
Very awesome and helpfull to produce best video product promotion
11/04/2021
Eric F.

United States
Extremely fussy
I absolutely love the shots I can get with the jibONE, however it only works properly about 10% of the time. I'm interested in slow steady movements, and it jumps, sticks, and stutters...a lot! I constantly have to fiddle with the tension to get the motion to work smoothly. It's a pain. It takes me ten times longer to get the footage I need because of re-dos.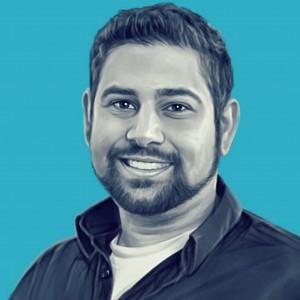 JN
08/25/2021
Joshua N.

United States
Love my JibOne.
Love my JibOne. Has dramatically increased the production value of my final videos.
04/20/2021
Emilian B.

United Kingdom
It is a new world for a video maker
this is a new experience for me, you need the time for this piece of equipment but will make your filming cinema like, If you feel you need this kind of equipment, just go for it.
12/28/2020
jeffrey T.

Singapore
edelkrone jibone
I had only tested the equipment once and it feels alright. There is some jittery movements when using close up shots but maybe I have yet to adjust the buttons correctly
11/25/2020
Liosbel G.

United States
I love this thing
Perfect perfection
11/22/2020
Brandon H.

United States
It works so its good
Works well as it is described.
07/21/2020
Fred Y.

United States
Nothing but Impressed
Very well built. Solid and heavier than I thought it would be. In using it with my first video where it's coupled with the head plus it was everything I wanted out of it and more. Looking forward to utilizing it in other shots now.
05/07/2020
Patrick B.

United States
Unique motion controller
The JibONE allows some creative and unique movements that aren't possible with a normal slider. I've really enjoyed it so far.
05/04/2020
Wil R.

United States
A great idea but w_many problems
I was amazed how physically well designed the JibONE is. Great craftsmanship and a very well thought out design. I have been somewhat disappointed with how often the app stops responding even after a full restart. I've only had the JibONE a short time and I've had to uninstall and reinstall the app to get my poses with the HeadPLUS to loop. It even stop responding go from one pose to another with a single press. It just freezes and only works when I double tap the pose which makes it useless. Only after deleting the app and starting from scratch - unplugging and replugging everything back up does it work. That is NOT acceptable and very disappointing. I loved the packaging, the beautiful design of the product but the app is rapidly turning me off of what could be a flawless product. Furthermore, the need for an insanely heavy tripod is paramount to making the JibONE work. I wish that would have been emphasized more. My current tripod is useless and it will be sometime before I am able to get a decent tripod to support the JibONE and the SliderPLUS PRO we would like to buy.
04/07/2020
Choi y.

South Korea
04/07/2020
JEFF C.

United States
No quibbles.
Simple. Straightforward. Versatile. Well-built.
04/06/2020
Scott H.

United States
Don't have what I need yet
I wasn't aware I needed the battery and attachment and when I got it I found out the Head Pro is not recommended for it because of the weight so I need to get the head plus and battery before I can use it….looking forward to using it, just can't at the moment...
04/02/2020
Erik O.

United States
Uplifting
Easy to use, adds incredible production value to any project. A "MUST HAVE"
03/26/2020
chul j.

South Korea
very good!
excellent choice I am satisfied~