4 different usage
based on your needs
Get HeadONE and use it to control your pans smoothly for nice panoramic videos, 360º photos and motion time-lapses. It is also great for repeating the same shot several times to achieve fascinating visual effects shots.
Pan + Tilt
(Dual HeadONE)
When you add a second HeadONE
(Tilt Kit v2 required)
, both devices discover each other and pair automatically in the background. This way, you will be able to control both of them with the same App, while still offering an amazing ease of use. With the addition of tilt axis, you will achieve much more interesting panoramic videos, 360º spherical photos and motion time-lapses.
Add Product Turntable Kit for 360º Product Photos
Product Turntable Kit includes 2 different bases (white matte & black glossy) and shutter release extension cable. It's the complete solution for automated 360º product photography. It's also ideal for rotating product videos for packshots.
LEARN MORE
Built-in 360º panoramic photo mode
Just enter how many photos you need and HeadONE takes care of the rest. Giant and precise panoramic photos awaits you.
Connects wirelessly
to edelkrone Sliders, Jibs & Dollies
When combined with a slider, jib or dolly, you can easily program 2-, 3-, or 4-axis camera motions. You can record never-before-seen, amazing motion time-lapses and visual effects shots with any combination you choose. The devices pair instantly in the background while using the same App or controller to control all devices together.
Sliders
Motorized sliders with their unique design approach and portability: SliderPLUS and SliderONE
Jibs
Motorized jibs that do it all and capture vertical, horizontal and diagonal camera motion in seconds: JibONE
Must have
HeadONE accessories
Add FlexTILT for better balance
FlexTILT Head v3 keeps your camera in balance while providing easy height, pan and tilt adjustments. With the FlexTILT Head, you won't need any tripod to balance your camera on flat surfaces no matter which angle you position it.
LEARN MORE
Add StandONE to use on any surface
StandONE is an all-terrain foldable ultra portable camera stand that will enable you to level the system on uneven surfaces. StandONE also works like a charm when you use dual HeadONE (Pan + Tilt) setup with it.
LEARN MORE
Super easy
time-lapse programming
Setting up a motion time-lapse is the easiest with edelkrone App. In your time-lapse videos, you can have a simple transition between two keyposes or you can convert a recorded complex camera motion into a time-lapse with a single button. You can use edelkrone's unique Dynamic Interval and Dynamic Step Size Technologies to introduce never-before-seen effects to your time-lapses which bend the speed of time and speed of camera motion independently of each other.
Single App
to control all
edelkrone App cleverly scans the available devices in its surroundings and pairs with them automatically, giving you a single screen to control all devices together.
The interface is extremely simple.
Use the controls on the top part of the App screen to set the pose of your camera. Press and hold on any of the keypose buttons to record that pose. Use the same button to recall that pose. It's that simple. Press 2 keyposes to put the system in loop between both keyposes.
You can adjust the speed and acceleration of the transition between keyposes. Or, you can easily create time-lapse videos by using the same keyposes.
App Details.pdf
The App shows you this control screen when there is only one motorized HeadONE discovered around. If you add 2 HeadONEs, the tilt adjustment will also appear on the screen.
When you combine your HeadONE with a Slider, this is the control panel you will see.
When you combine your HeadONE with a Dolly, this is the control panel you will see. Notice the path button on the side which takes you into path creation wizard.
After you complete recording a motion, this is the screen which lets you replay the motion recorded. You can also convert it in to a time-lapse or stop-motion via this screen.
This is the time-lapse screen. First, enter your Record Time & Play Time and your FPS settings. Next, set the same shutter speed with your camera in the app & set the interval. Lastly, select the starting and ending keyposes. This way you will achieve a nice motion time-lapse video transitioning between both keyposes.
When you setup your time-lapse, instead of entering a static interval, you can enter a dynamic interval with the help of this graphic. So, you can have an alternating speed of time in your time-lapse video. This feature will not affect the speed of your camera motion. If you start a time-lapse while you are in Target Mode, you will be able to select targets.
When Ramping is on, you can alter the speed of your camera motion throughout your time-lapse video. This graphic helps you adjust the speed of your motion easily.
If you prefer not to use your phone (edelkrone App), and need a dedicated solution, edelkrone Controller v2 will be your best friend. Compatible with all motorized edelkrone sliders, jibs, heads and dollies, edelkrone Controller v2 allows you to easily control any combination of these devices.
LEARN MORE
Super Accurate Backlash-free Gear Design
All edelkrone motorized products use the same backlash-free gear design technology for perfectly repeatable, smooth motion for even the most demanding shots. Even the most portable edelkrone devices have heavy-duty gears assuring lifetime good performance.
Ultra Quiet Step Motor Driving Technology
All edelkrone motorized devices have a unique quiet step motor driving technology that combines ultra precise step motor positioning ability with ultra quiet operation. Step motors are perfect for precise motion control but until now their downside has been the noise they make. With edelkrone motorized devices, you will get the world's most precise positioning with the quietest performance.
edelkrone Motion Control System
Introduction Video
This video introduces the devices in our motion control ecosystem and describes the commonly-shared key features of these devices.

After watching this video, you will discover the unique features that give amazing powers to creators and see why edelkrone is one of the leaders in the motion control industry.
Reviews
Find and read inside stories from users like you!
Customer Reviews
Write a Review
Ask a Question
Excellent
Bought 2 HeadONE units and both work great. They are built like a tank and the quality is top notch.
09/29/2021
Phil T.

United States
HeadOne Second to None!
Excellent quality, ease of use, reliability all top notch! Compact yet powerful and when you combine 2 headones and the tilt kit you have a pan and tilt second to none!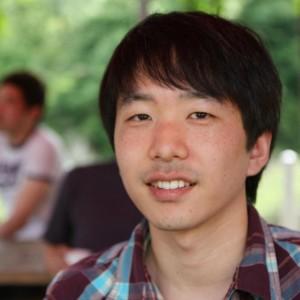 CJ
09/07/2021
ChangHoon J.

South Korea
Battery type is not good
i have a sony camera. but head one battery type is cannon. it's bad. I wish use normal battery type not depend on manufacturer. like AA or USB-C Power.
08/24/2021
Josh T.

United States
No power switch
There is no power switch. You just unplug the battery which to me it's inconvenient for traveling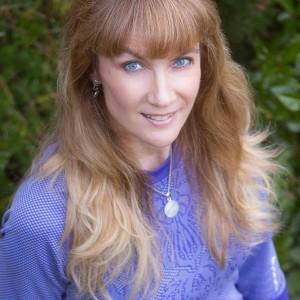 EB
05/03/2021
Erin B.

United States
Not powerful enough to be used on an incline with full-frame
Pretty good if it is very level on a stable surface. It can't support an R5 with a fast zoom lens if it's on an incline, however. It will not hold its position and will slip, sagging until the weight is all the way down.
04/07/2021
Brett S.

United States
The piece of equipment I didn't know I needed.
Programming this along with the slider with a motor, I have been able to get some of the greatest shots yet! Easy to use and works great!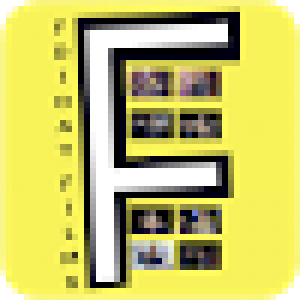 HP
03/19/2021
Hemant P.

United States
moves at ease at my speed & I can control it all.
Love this little toy
01/06/2021
Carlos S.

United States
12/30/2020
John V.

United States
Smooth panning all the time
Simple setup with smooth pans to get those nice slow shots. Build quality is what you'd expect from Edelkrone. I only wish there were built-in controls on the HeadONE itself, rather than having to rely on the app.
12/29/2020
Terrence P.

United States
Great addition to my kit.
This is my second HeadOne. I have it setup with the tilt and pan kit. Makes an excellent addition to my SliderOne. I love the portability and being able to use my rig anywhere. Very solid and durable construction.
12/12/2020
Terrence P.

United States
HeadONE review.
Great little product. I love how Edelkrone products build with you. Just got (2) HeadONES and the tilt kit. At some point looking to expand with JibONE.
09/16/2020
Mordy R.

Israel
a bit slow, but work amazing with the app
solid product! Moves a little slower than I wanted
07/27/2020
Taylor W.

United States
Awesome build quality, awesome shots
So far, I've had a positive experience with my Headone. This thing opened up a world of VFX opportunities for me that previously were only possible by buying super expensive gear. Would recommend.
07/16/2020
Yaser D.

Pakistan
INTUITIVELY DESIGNED
The HeadONE is an intuitive, easy-to-use device with some very advanced motion control features, especially for time-lapse photography.
06/04/2020
Rene T.

United States
Best gear
Best gear for video product.
05/18/2020
Toby G.

Indonesia
Love it!
Excellent. Very smooth. Expensive but worth the money.
05/01/2020
Patrick d.

Canada
A great buy
smoothness of the movement is remarkable
04/23/2020
Stephen L.

United States
Love
LOVE it.. Nothing else to day!!
04/17/2020
Yugendhar M.

United States
Headone
The product is good but sometimes it keeps sliding down (it wont hold its position). We use sony pxw x70 on pan/tilt headone pair.