Authentic
features
for next-level camera
positioning
One-Hand Operation
Positioning the camera angle with one hand has never been simpler. FlexTILT Head v3 has no buttons, locks, or knobs and uses edelkrone's one-of-a-kind Constant Friction Technology which prevents the joints from losing grip even after countless adjustments - unlike imitation knock-offs on the market.
Easy Height Adjustment
Instantly adjust the height of your camera without the burden of tripod legs. Simply pull, tilt, and get the exact angle you want, maximizing the efficiency of your production. Don't let your tripod limit you!
Let it stand as a stand-alone
Unlike other camera heads, it is effortless to find the center of gravity with FlexTILT Head v3, especially on flat surfaces where it doubles as a stand-alone camera stand. FlexTILT Head v3 is the best assistant a one-person crew could ask for!
Standout capabilities
to stand you out
Extended Dolly Shots
Increase your dolly in/out range up to 6.7" (17 cm) while recording a video on any slider by fully extending FlexTILT Head v3.
Precise & smooth panning
Easily achieve precise panoramas with pan marking and lens center shifting.
Low angle, high angle or even instant vertical shots
From filming to photography, nail any angle shot in an instant with FlexTILT Head v3.
Works great with
Everything
Attach any mirrorless, DSLR, or compact cinema camera setup up to 5.5 lb (2.5 kg) with peace of mind. FlexTILT Head v3 is also the perfect add-on for edelkrone sliders, dollies, jibs, motorized heads, and camera stands.
Two models
to cover all of your needs.
Find out which FlexTILT Head is right for your camera setup.
FlexTILT Head v3
Carrying capacity


5.5 lb (2.5 kg) or less
Reviews
Find and read inside stories from users like you!
Customer Reviews
Write a Review
Ask a Question
FlexTILT Head v3 MA
The v3 is solidly built.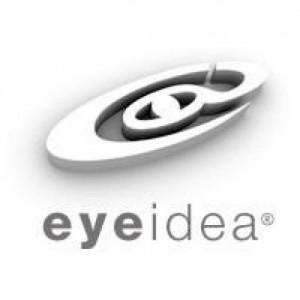 CA
04/16/2022
Chad A.

United States
Great quality, superb flexibility
As with all Edelkrone products it seems, this flex head is built very well, strong and an asset to my set up.
03/21/2022
Nathan T.

United States
Great for studio work
A very flexible solution for creating portraits in our studio. We mounted the FlexTILT Head v3 on top of a tripod head on our camera stand. The FlexTILT is mounted sideways. The tripod head only has movements for up-down. The FlexTILT Head v3 allows me to rotate the camera from horizontal to vertical, and rotate for correct aim at my subject, while using the tripod head for the up/down movements. An excellent solution to give us the virtual flexibility of hand-holding the camera while keeping it mounted on the camera stand for steadiness.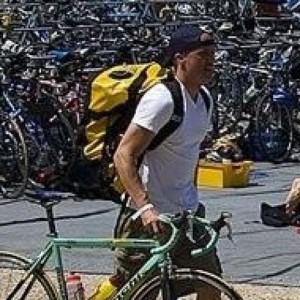 DH
02/15/2022
Derek H.

United Kingdom
Great little piece of kit and a good price
The item has been excellent for what I have needed it for - very low angle macro shooting in a chemistry fume cupboard (sand bags would be inappropriate in my case). It is sturdy and solid. I didn't anticipate the circular mounting plate would protrude slightly from the overall footprint of the device - and so that required a bit of a workaround to ensure stability when not mounted on a tripod or other device. But mounted is really how it is designed so my use was slightly different than the intention of the designers. But it worked a treat.
02/12/2022
Joseph S.

United States
the QUALITY is outstanding
First, I was very impressed by the overall excellence of the product. My first impression as I opened the package was how good the packaging and quality of construction appeared. The device is heavy, and exudes quality. It is well manufactured, and fully adjustable, with the allen wrench needed for adjustment cleverly provided in its own unobtrusive alcove. This device has increased the versatility of camera positioning immensely and effortlessly. If you use a tripod as much as I do and have a wide range of subjects then the ease of positioning that this device affords you will actually enhance your creativity! I highly recommend this addition to your photographic tools for both still and video creators. The price is incredibly reasonable for the impact it will have on your art.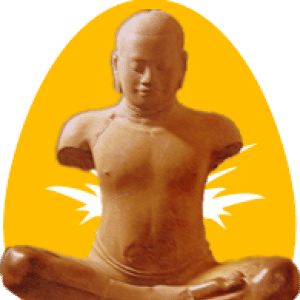 PI
02/04/2022
Phillip I.

Australia
02/02/2022
Frieder L.

United States
Beautiful quality. Functional exactly as advertised. Great piece of equipment.
01/30/2022
Jie

United States
Simple design with tons of options
The flextilt head was so easy to use and has tons of options and angles that I could ever imagine.
01/25/2022
Todd B.

United States
Well-Made
I haven't used it yet, but after adjusting the tension, it works great!
01/18/2022
Ryan O.

United States
Works great
Product works great and does exactly what it is designed to do. The quality is top notch.
12/29/2021
Robert E.

United States
Great product! Versatile accessory!
Very well built and will be using this on a regular basis. Covers several items in one well designed tool.
12/24/2021
phillip m.

United Kingdom
Great service
Very fast delivery 1 class service higly reccomend great prices
12/20/2021
Adrian R.

United Kingdom
Quality Engineered
Whilst this is a quality item it would benefit from some type of leverage arm to adjust the tension so it could be done quickly by hand without fiddly hex tool. I appreciate that this could possibly involve extra width but could still be achieved. One "thumb push" type arm fixed at each pivot joint could tighten with less than a quarter of a turn
12/19/2021
Harold D.

United States
12/17/2021
James H.

United States
Super
Wonderful addition to my gear. Thanks for it!
12/16/2021
Howard G.

United States
Standard fit for cameras.
Great quality, sturdy, supports my camera very well with a great swivel movement and extension bars.
12/15/2021
Marcus D.

United States
12/14/2021
Bassey

United States
Flex Tilt Head
Very satisfied with the quality
12/12/2021
Brian

United States
Incredible camera head.
Totally recommend it. Just bought it for my new canon mirrorless camera. Great for product shots.
12/11/2021
Allan H.

United Kingdom
Flextilt Head v3
It is very useful. I haven't yet got the tension in the Allen nuts quite right as it can slump a bit if the lens pulls down on it too much but that's just teething issues.