One bag to carry them all,
even JibONE or SliderPLUS!
A massive main compartment with customizable dividers gives endless organization possibilities for the modern videographer/photographer. edelkrone Backpack can be converted into an everyday backpack by simply removing the dividers.
Designed to adapt.
Top zipper entry lets you quickly access your camera.
Three interior pockets provide added storage for smaller items like cables, print materials, adapters and more.
The stash pocket positioned on the front side protects smaller items like your keys, phones, etc.
Non-zippered front pocket for fast access.
Ability to fasten a monopod or tripod to the side of the pack with two adjustable straps.
Adjustable, padded shoulder and belt straps for optimal comfort.
Fasteners to eliminate shake and keep your gear in place.
Nine additional separator pads included for full customization, allowing you to divide the main compartment or cap the divisions.
Manufactured using high-quality and durable fabric.
Reviews
Find and read inside stories from users like you!
Customer Reviews
Write a Review
Ask a Question
Mixed Review
Bag is large and sturdy enough to hold your edelkrone products. However, the zipper is often gets snagged on itself inside (maybe fabric gets caught in the zipper itself). My only other gripe is the cost. No matter how you look at it, this is still a bag. Why does it have to cost so much. Branding is good but costs around the $300+ mark. Wait for the discount.
04/05/2022
TOM W.

United States
My New #1 Camera Case
Out of curiosity, I bought the edelkrone Backpack, thinking I'd end up returning it. Now that I have it, I'll never part with it! Very well made to the expected edelkrone standards. Once adjusted to my build, it is a comfortable and effortless carry. It's the way the load gets transferred to the waste, the lowest possible center of gravity. Spacious interior fits all required equipment in a well-padded environment. Exterior storage pockets are a convenient place to put tickets, keys, directions, whatever. Overall, this Backpack deserves a place with all my other edelkrone equipment. Always well made and thought out for the photographer in all of us. A little pricy. In the long run, probably worth it.
02/20/2022
dwayne q.

United States
Awesome company!!!
Love your products, they definitely help me get the best shots. Backpack is of high quality!!! Thank you Edelkrone.
01/13/2022
Jeff T.

United States
Nearly A Perfect Backpack
I pretty much like everything about this pack. It is well made with good quality materials and my SliderPlus V5 Pro fits into perfectly. There are two things that kept me from giving this product five stars. I am a little concerned about the ruggedness of the zippers that are being used on this pack. They seem to be a little middle of the road in comparison to other camera bags and backpacks that I have purchased in the last 2-4 years. The second thing. There are no handles or grips along either long side of the pack. This would be extremely helpful to have for lifting the pack in and out of a car trunk.
12/30/2021
Qutaibah A.

Kuwait
One of the best customer experiences I've had
Design, Quality, Delivery Speed and Free Delivery fees for orders exceeds 1k $. All of them are reasons for me to buy edelkrone products.
12/15/2021
Tim W.

United States
Well built well designed
Well built, well designed and perfect for transporting and storing your equipment.
12/15/2021
Tim W.

United States
Well build and designed
Well built and easy to carry. Designed to make moving your equipment in the field without issue. 10 stars
12/15/2021
Roger F.

United States
A must for Jib One and Slider users
The design is versatile, allowing you to customize for all of your equipment. The quality is first rate. I still am giving a 5 star despite it can be a little heavy when fully loaded. Thanks Edelkrone.
10/28/2021
SHAIKH W.

Australia
edelkrone Backpack
design and quality
10/11/2021
Eusebio P.

United States
Quality item with usefulness
The bag is made from top notch materials, is sturdy, well padded and best of all, fits all of my Edelkrone gear. From the Head Pro, to the Jibone. Would definitely buy again.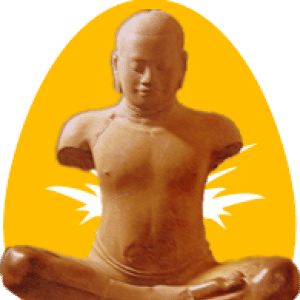 PI
09/07/2021
Phillip I.

Australia
Great design
All things that you need in one bag .... Great for small project gears!
08/24/2021
adrian b.

United States
Backpack Review
It was great. I recently used this bag on a beach shoot and it held all my gear easily. It was very compatible. I would definitely recommend this bag.
07/21/2021
William B.

United States
Excellent product
Excellent and holds everything as described
05/14/2021
Hai T.

Israel
Edelkrone Backpack - one bag to rule them all.
I took my time writing this, coz i wanted to really experience the bag before writing something, Don't get me wrong since It does look great out of the box, but i wanted to feel how it perform on the daily charts of a videographer. until this bag i used the peak design backpack, which is great as well, just quite small compare to this one. the ability to take everything in one bag is insane! it's also quite comfortable to carry coz you have a well padded waist straps (Besides the well padded shoulder straps). the inner compartments are flexible, and can be shaped fittingly to the task. being able to mobile the slider and headplus out for shoots that easily is a game changer. the bag itself is made from quality materials, the design is cool and definitely gets the attention you want as a pro. its lightweight, the zippers are solid, and I really love it. makes my shoots starts faster, and my life easier. definitely recommend this.
05/06/2021
Dylan G.

United Kingdom
Good but not the total joy I was expecting
This is a good bag but I really struggled to get my JibOne and HeadPlus nicely in there, it just doesn't feel like it's made for the equipment.
03/10/2021
Cullen T.

United States
It does what it is meant to do, hold a whole lot
Overall I like the bag a lot, it holds my entire Edelkrone system and makes it easy to transport. If I had one quibble it would be it needs better straps on the side for holding the tripod, these don't tighten down the best.
02/13/2021
Joseph S.

United States
Great Backpack
This padded backpack fits the long Pro slider, Head One, Jib One all inside at the same time. My only complaint is that it is about $50 overpriced, hence why only 4 stars.
02/04/2021
Rodolfo S.

Mexico
Just perfect
I bought several edelkrone products and I am more than satisfied with the quality of the product and the customer service. the backpack, in particular, is of excellent quality and the gear feels really protected. I haven't had such a great shopping experience in a long time. Thanks to the entire Edelkrone team.
12/18/2020
真一郎 中.

Japan
関税に注意
3,600円程の税金を配達時に徴収されました。 概ねいいと思いますが、開け閉めのジッパーがもうちょっと大きく丈夫な方がいいかと思いました。
12/11/2020
Dave D.

United States
Awesome Pack!
This thing is solid. Durable construction, the modular compartments are well thought through, and the design is sleek and very comfortable to carry. Looking forward to some remote timelapse shoots with all my edelkrone gear very soon!